New to the LS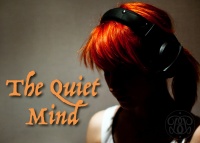 I love it when Dom's are not too proud to ask for advice. They genuinely want to learn the skills to be a better Dom for their own submissive, and sometimes to do this…you need to go to another submissive to see how they tick. One thing that stands out a lot ...
Posted By Sully B on 17th August 2017
Views : 1607
BDSM is one of several overall names given to a collection of behaviors that involve bondage, spanking, domination, and other activities that are done in a safe, consensual, non-abusive manner and in an erotic context. BDSM is a form of erotic play that involves significant physical ...
Posted By on 30th July 2017
Views : 2800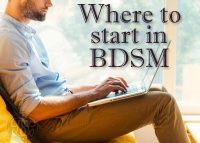 This question comes up almost daily and the answer is always the same: "This is something that cannot be answered in a matter of a few message exchanges or a one time conversation." I know people may think that they can learn it all with just a basic overview on BDSM ...
Posted By Sully B on 30th July 2017
Views : 5035
No matter how many times I see or get this question posed it never ceases to amaze me how very little folks actually know one another when they either enter into a relationship or even worse, have been together for years. I have written about this topic before, have posted notes ...
Posted By on 30th July 2017
Views : 858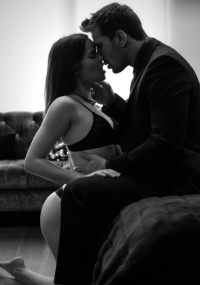 Dominance and submission (abbreviated D/s) is one subset of the broader BDSM subculture, and while there are many misconceptions within western society about what BDSM truly is, it's something that has seen an explosion in popularity within mainstream culture thanks to ...
Posted By Sully B on 30th March 2016
Views : 4646
A master, a dom, a top, a daddy or whatever other Dominant label you choose to embody in this lifestyle, there are some underlying traits, qualities and attributes that need to be there in order to make the title you wear feel real to the one who is serving you. Responsibility ...
Posted By Sully B on 1st October 2015
Views : 1838
Reality ....One of the common characteristics I see with newer people to the BDSM lifestyle is the lack of acceptance of reality. What do I mean by this? Basically, my observation is that many approach BDSM like they are stepping onto a different planet. Somehow the rules and ...
Posted By Sully B on 8th April 2015
Views : 1601
This is a common situation and one which does not have an easy answer. It is important because, for many of us, it is not sufficient to simply bury our desires and needs for BDSM submission. This article will discuss how to approach your partner the ultimate goal of hopefully ...
Posted By Sully B on 8th April 2015
Views : 1479
Post Topic
You must be registered to submit a post within the Beautifully Bound Blog. If you are already registered, please login. Alternatively, register now for FREE.
© Beautifully Bound Since 2012