Tenga 3D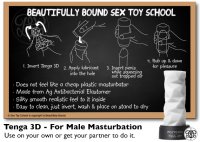 How to use a Tenga 3D Masturbator.

There are so many cheap plastic products out there that say they do the same thing...take it from us...the don't. But this one is great, which is why it is the only one we stock. It feels good & the quality is above the other ones we have tried.

Clean up is easy, just turn it inside out, wash it & sit it on the little stand it comes with to dry.

Make sure you use the Tenga Hole Lube with it, it has been made for this product so with correct use & care it will last around 50 times.

Well worth it when you see your partner enjoy it.
You can find the Tengs 3D's here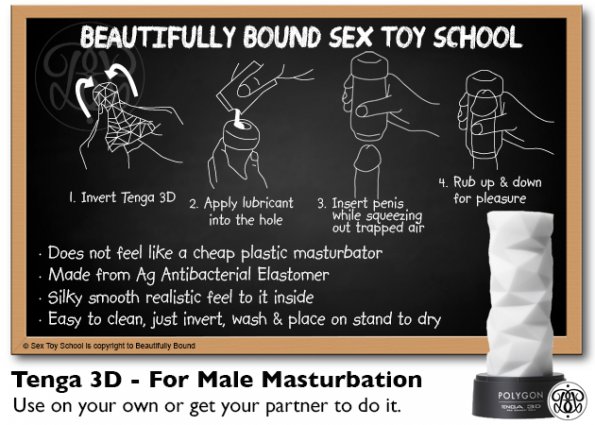 Posted By on 8th March 2013
Updated : 27th March 2015 | Words : 128 | Views : 2679
Comments
© Beautifully Bound Since 2012