Sex Toy School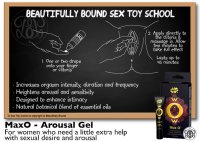 Max O Arousal Gel Max O is perfect for women who are looking for more excitement in their love life or who need a little extra help with the feelings of natural sexual desire and arousal. A drop of two of Max O applied directly to the clitoris creates ...
Posted By on 22nd March 2013
Views : 9329 | Comments : 1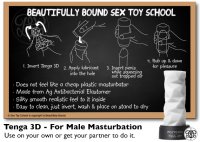 How to use a Tenga 3D Masturbator. There are so many cheap plastic products out there that say they do the same thing...take it from us...the don't. But this one is great, which is why it is the only one we stock. It feels good & the quality is above the other ones we have ...
Posted By on 8th March 2013
Views : 2678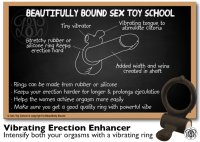 Vibrating Cock Ring Make the switch from a traditional cockring to a Vibrating cockrings and maximize the pleasure for both of you. A good ring is a must have sex toy for the bedroom. Usually made from rubber or silicone these rings are stretchable and the one size ...
Posted By on 8th March 2013
Views : 4480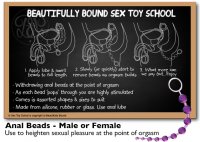 How to use Anal Beads This week's instalment is for the guys and the girls and it involves your butt. Did you know there are thousands of nerve endings around your anus? And these nerve endings can create incredible pleasurable sensations when stimulated, especially ...
Posted By on 8th March 2013
Views : 8659 | Comments : 3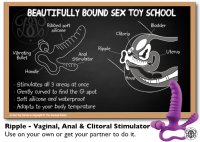 Ripple Stimulator The Ripple might be a strange looking vibrator, but this vibe is made for your ultimate pleasure. Its a vaginal, anal and clitoral stimulator all in one. Made specifically to stimulate 3 areas at once, this is a must have for your adult toy box. The vibrating ...
Posted By on 7th March 2013
Views : 2351
Post Topic
You must be registered to submit a post within the Beautifully Bound Blog. If you are already registered, please login. Alternatively, register now for FREE.
© Beautifully Bound Since 2012